Well, I'm linking up again with Tara at Fourth Grade Frolics and her Monday Made It Party. Make sure you check out what others are doing and join in on the fun. If it wasn't for this every week, I probably wouldn't be where I am at with all the things I need to do for my class, or be as organized as I will be this year.
Made - It - Exit Ticket Board(s)
I did mine a little different than the other ones I have seen. I used library pockets, and did it over 3 boards. I did this for a couple of reasons - 1) I live in portable land and with the humidity and wind or other elements when the door opens, there is no guarantee that the sticky notes will stay. 2) I have 3 classes through out the day, and if I don't have time to grab the slips from each class, I might not have enough space.
So I see myself using index cards (over multiple days), and them sliding their index cards in to the slot as they leave.
Made It # 2 - More Book Bags
I got 15 more bags done, thanks to my amazing Mother who helped me accomplish this while she was here this weekend. Not sure what I would do without her.
So that means I have 12 green and 15 Red. Still have 18 Green, 15 Red, and 30 Blue to go. I had better work on a set a night if I want this finished, since I am back to school on MONDAY!!!! YIKES!!!
Made It #3 -
I then started working on my writing process folders - 4 pocket folders that is. I got this off pinterest.
If you want to know how to do this, please go here for instructions.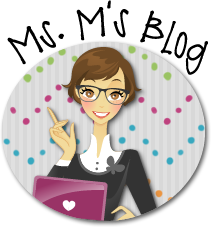 Now for a little something different.
I need

MONDAY MADE IT HELP!!!!!!
I posted this last Saturday, but realize a lot of people may not have seen it.
Awhile back I had a Monday Made It # 3
.
Then I pulled it out to show my mom this weekend the actual thing and when I went to unfold it, it was all stuck together. Even with a hair dryer to try and allow the glue to melt, this is what I ended up with.
As you can see, the paper tore, and I couldn't even get the top two pieces apart. It was a very sad moment. I would love your suggestions on how to prevent this, because I would like to create it again. I appreciate P Marksberry and their comment about a sealer.
Well, till next week, I'm Off to finish creating and getting things done.
Here is my current list:
13 Topic Binders (yep, didn't get anymore of those finished)
63 Book Bags
My Teacher Notebook - started but not finished
My Sub Notebook
75 Writing Folders
and classroom set up, I should stay pretty busy.
YIKES, I had better stay BUSY!!!! A Lot to do and not a lot of time.
Nicole Rutledge